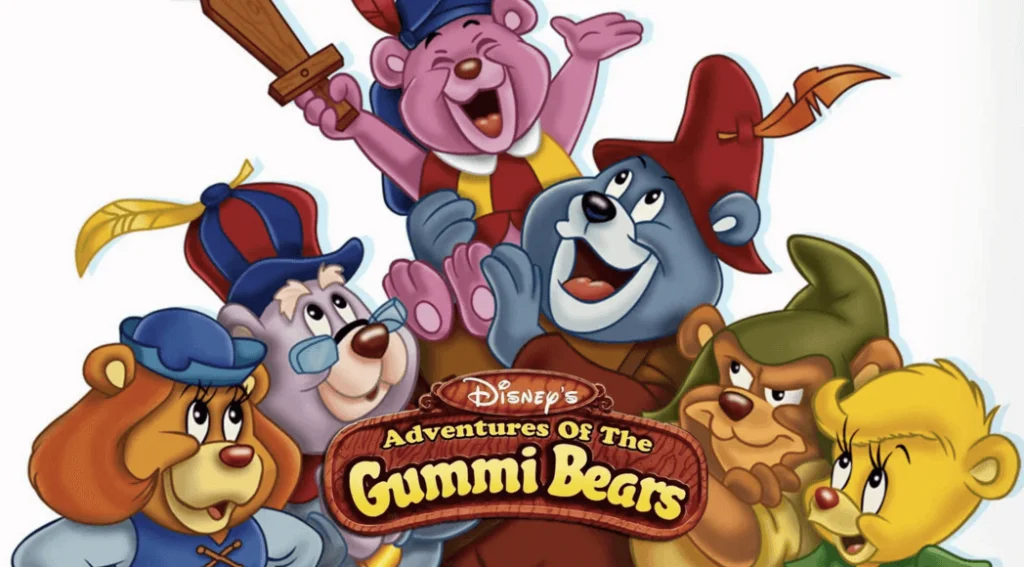 Du som är född på 80-talet och början på 90-talet är givetvis bekant med den mycket populära tecknade serien Bumbibjörnarna. Serien som var Disney's första tecknade serie startades år 1985 och höll under sex säsongen och 94 avsnitt fram till 1990.
På engelska är titeln "Disney's Adventures of the Gummi Bears" vilket gjort att även namnet Gummibjörnarna användes i Sverige för serien. Det var efter Bumbibjörnarna som många kända serier från Disney som Luftens Hjältar, Duck Tales och många fler kom. Introt kan du se här nedan för att få lite härlig nostalgikänsla, framfört av Haakon Pedersen.
Du som aldrig tidigare hört talas om Bumbibjörnarna har definitivt missat något! De sex-sju björnarna bor i det medeltida riket Dunwyn där många onda varelser försöker ta sig in i riket. Tur för björnarna så har de ett recept på bumbibärsaft vilket ger de extra krafter vilket gör att de kan slåss mot de onda makterna. Det finns många avsnitt av Bumbibjörnarna på youtube och de går även att beställa på nätet så att framtida generationer får ta del utav en av Disneys största succéer!